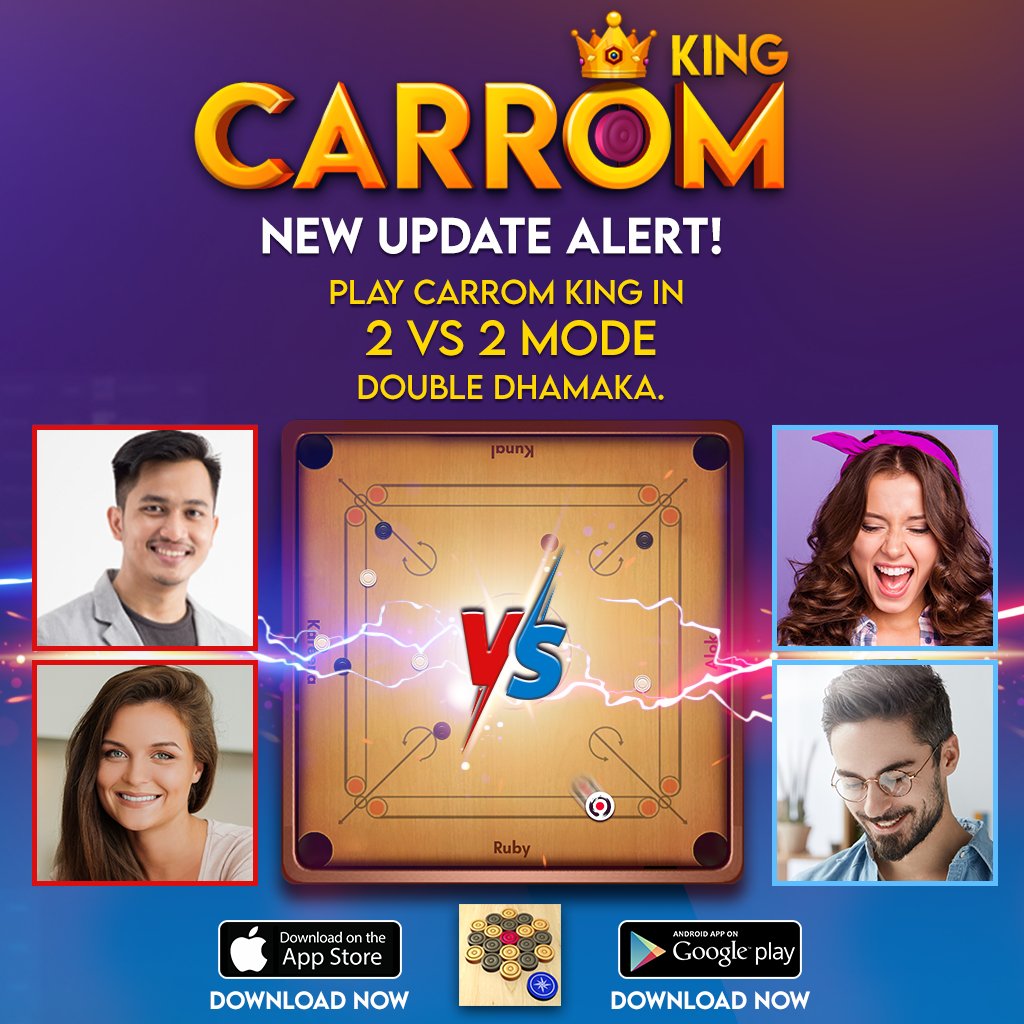 The most loved Carrom Game – Carrom King has entertained masses in the recent time and now it presents a 2 Vs. 2 Team-Up mode in the Online Multiplayer option. Carrom King Team-Up mode is going to double the fun of Carrom since players can team and compete with each other online. It's a great mode for players who have always played the physical Carrom board game in teams instead of one versus one matches.

Team Up mode simply lets you team up with one player forming a pair which will compete with another pair as a team. If a player from the team leaves the game the remaining one player gets the turns of her teammate.

The team-up mode is interesting because it pairs players with random online players and doubles the fun that of playing with a single player online. This mode is more enjoyable than the single player mode as both players play as a team and contribute to the score. Also as this mode operates under the online multiplayer option players can team up in real-time from anywhere in the world.

Update Carrom King app
&
Try Team-Up mode today!

https://play.google.com/store/apps/details?id=com.git.carromking