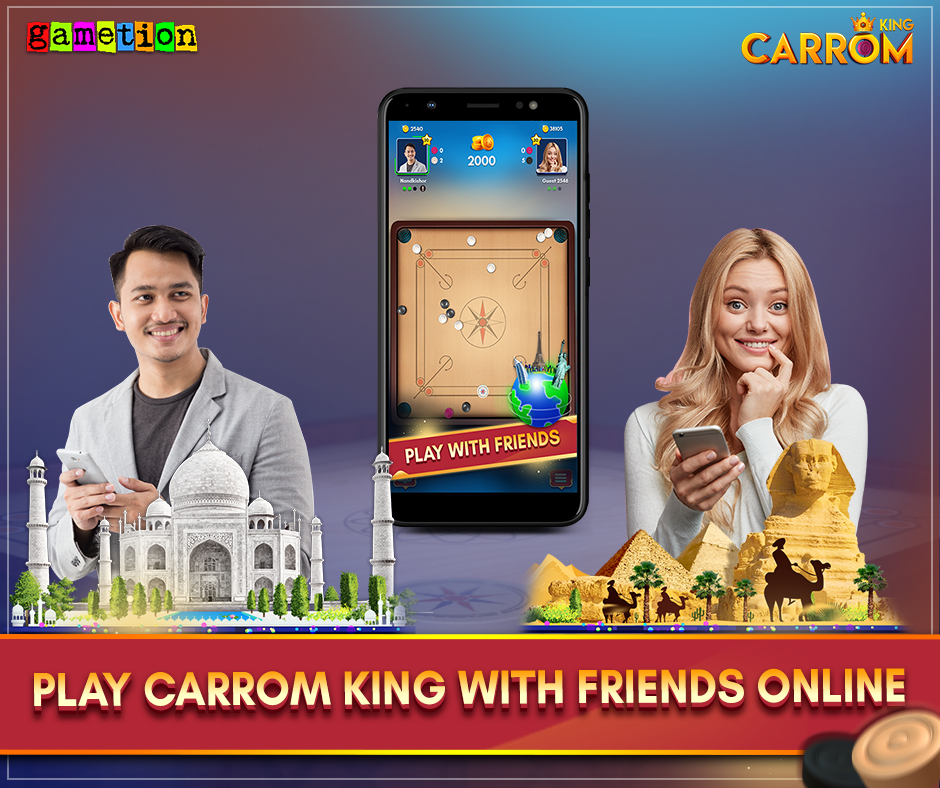 Carrom King released the "Play with Friends online" feature in the latest update. The feature is expected to please all Carrom King fans as now it will be possible to play with Facebook friends as well as form Rooms to play with a specific group of friends.

The Carrom King till now connected players with random people present globally over the app in the Online Multiplayer mode. The Play with Facebook Friends feature lets players request their online Facebook friends to connect over the app and play with them online. This new feature connects Facebook friends through the Carrom King app to enjoy the Carrom King game together. 

Players often want to play Carrom King with a group of friends that they enjoy most with. A feature in the update lets players create groups of friends called "Rooms," by adding them in the room to play with them regularly. Players can play with their favored friends in these private Rooms in the Online Multiplayer Mode.

The update is expected to bring global Carrom King players together and enjoy amazing carrom matches like never before.
Download Carrom King NOW!
Carrom King Google Play
Carrom King App Store

Wishing Carrom King fans a happy Carrom playing time!